Northern California Theme & Event Parties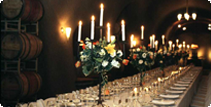 CORPORATE EVENTS:
Tired of the same Corporate event? How about a Company Luau Party with Fire Dancers or a Stiltwalker handing out information to event attendees? Talk about making an impression! Or book an afternoon of fun with corporate picnic games, rock climbing walls, Mechanical Surfboards or even an Inflatable Obstacle Course? Contact our Event Planners to create an unforgettable event.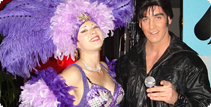 CASINO NIGHT:
Ready to gamble and NOT lose at the tables? We've got you covered! Schedule a Casino Party Night and relish in playing all the Las Vegas style games without going home to an empty bank account. What happens at this Casino Night doesn't have to stay in Vegas! Share the fun tales with friends and co-workers for months to come.


TEENS:
Does your teen want to be seen as a celebrity for his/her party? We'll arrange a red carpet, Paparazzi,
a Step and Repeat backdrop, their name up in lights…just as a start.


SPOUSE BIRTHDAY:
Want to throw your spouse the most incredible 40th? We'll get you a Mechanical Bull, Country-Western Band, & cowboy hats for your guests.


PROM/ REUNION:
Hated your prom…20 years ago? Let's do it over but make it way better! The DJ will play your favorite songs this time and you can spike the punch.
---
From simple to outrageous, give us a call because we have a plan to fit every event!